1 Introduction
1.1 Introduction
This manual explains how Cart2Quote is installed using the Magento Connect Manager. The process involves two large steps:
1. Install the Cart2Quote Installer Tool
2. Install Cart2Quote
2 Installer tool
2.1 Magento Connect Manager
Go to System > Magento Connect > Magento Connect Manager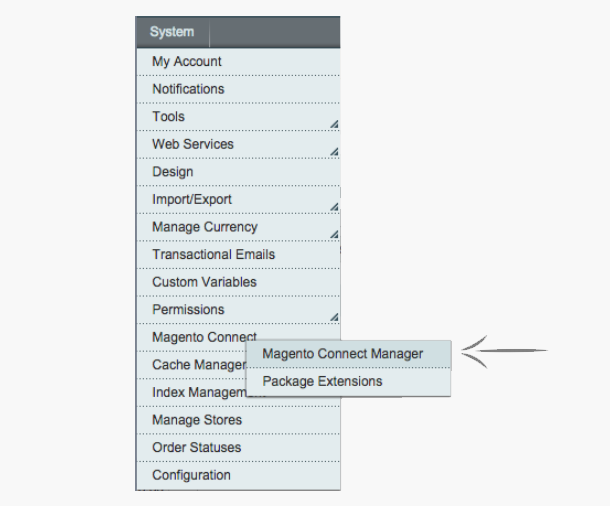 2.2 Log in to Magento Connect Manager
Log in to the Magento Connect Manager.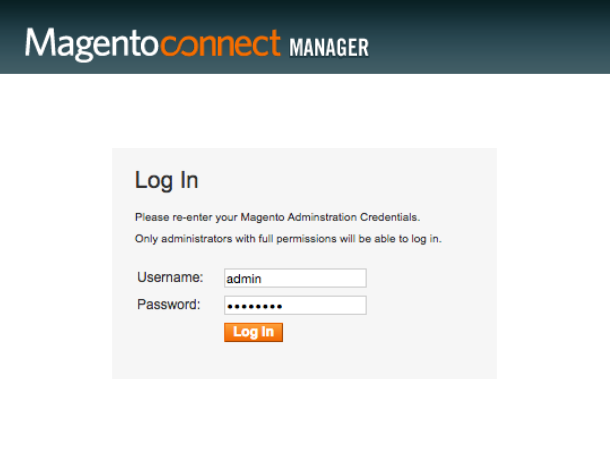 2.3 Connect extension URL
Go to the Cart2Quote page in the Magento Marketplace to get the connect extension URL.
Note: You can skip this step if you received a package with the Cart2Quote files. This applies to customers that purchased the software on www.cart2quote.com and trial users. These customers can simply upload the .tgz file in the Magento Connect Manager, as explained in step 2.4.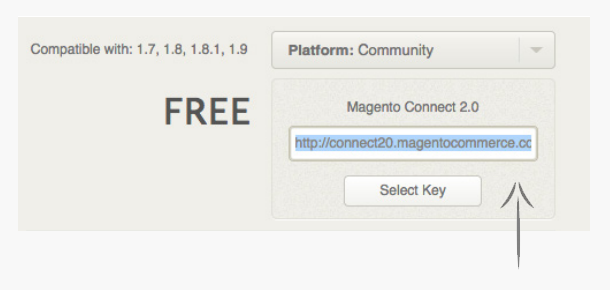 2.4 Paste extension key to install
Paste the URL in the "Paste extension ket to install:" field:

or upload the .tgz file directly:

2.5 Wait until installation is done
Wait for the Magento Connect Manager to finish the installation.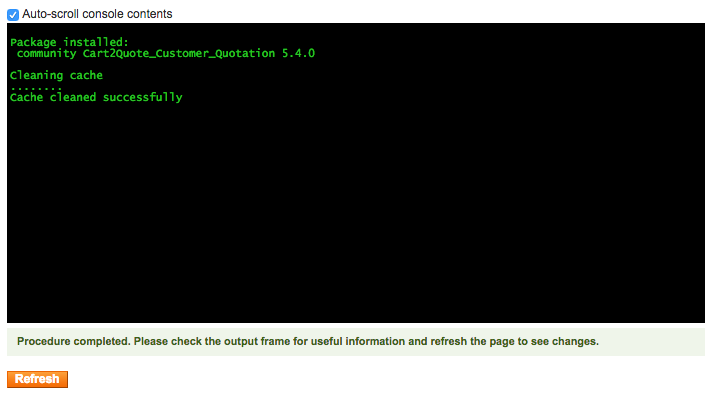 Press the refresh button after installation and return to admin. The Cart2Quote installer tool is now successfully installed.
3 Install Cart2Quote
3.1 Install Cart2Quote
To install Cart2Quote, go to System->Configuration->Cart2Quote->Support:

Simply click install Cart2Quote and the installer tool will install Cart2Quote to your store. After installation, go to System->Configuration->Cart2Quote->General. Here you can enable the module and enter your license key.
3.2 Cart2Quote configuration
When Cart2Quote is successfully installed, you can go ahead and configure Cart2Quote. For more information, please refer to the manuals below:
For general configuration: Configuration Manual
For a detailed explanation of all features: User manual
For integrating Cart2Quote into your theme: Theme integration manual